Days and times
Most yoga retreats start on Thursday in Harlingen. You will sail on board of the 'Vrouwezand' to Terschelling. In Harlingen skipper Yvonne and her assistant welcome you on board. You can see he actual location of the ship on the site of MarineTraffic.
The exact time of departure depends on the tide. For every retreat you can find the time of departure under 'Dates'. On arrival in Harlingen, you can have coffee and tea. During the sail to the isle, you can enjoy soup, sandwiches, fresh fruits and several drinks.
In the evening we will gather  and get to know each other better. We take some time to discuss the schedule of the next few days.
The yoga classes are guaranteed to take place, on a different location on the isle, indoors.
On Friday there will be two yoga classes and one meditation, on Saturday one yoga class, a cold water training and a meditation. On Sunday there is a final yoga class in the morning. Yoga classes take 90 minutes. Meditations in the evening last 30-45 minutes. The retreat ends on Sunday.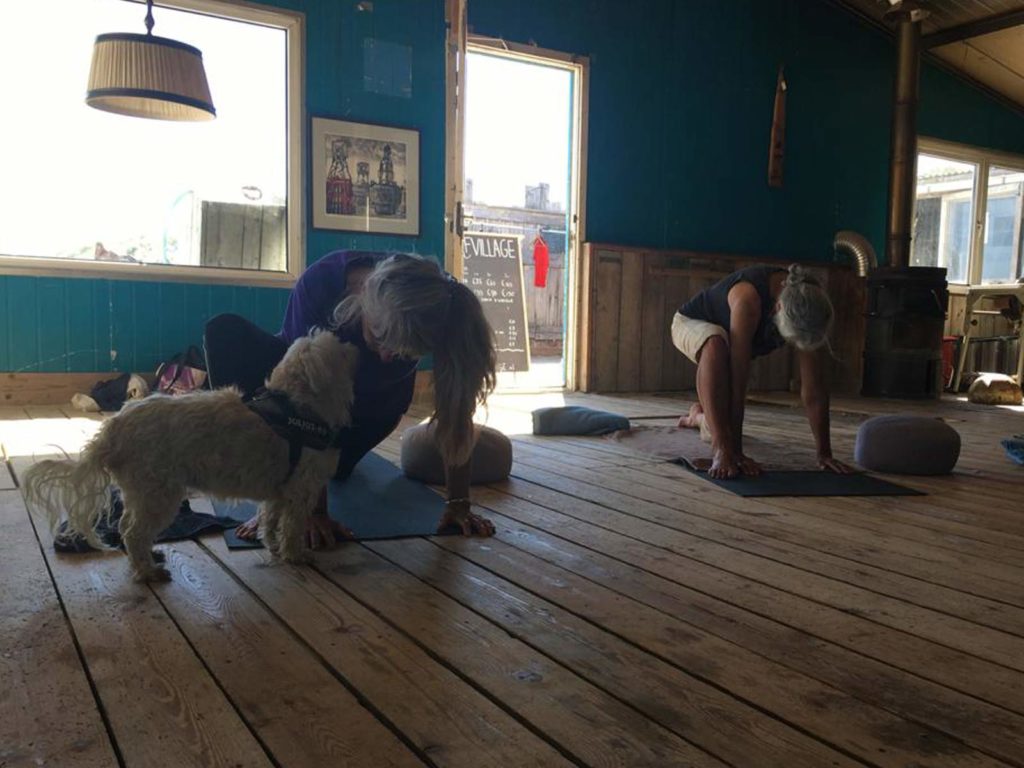 Good to know
Minimum number of participants is 4, maximum 8. Persons belonging to one household/family can share one cabin, with a maximum of two persons per cabin.
Costs yoga retreat: €875,- p.p. all-in
Arriving earlier or staying some more nights on Terschelling is always possible in consultation. You can indicate this during the booking, or during the retreat. It is also possible to host your partner or friend. Costs €40,- per person a night.
A retreat includes:
All meals on Friday, Saturday and Sunday till 17:00h
Coffee, tea, juice and home made Kombucha
Bedding, towels, and use of yoga mat, pillow and block
All yoga classes and meditations
Bike rental during your stay (e-bike is possible: additional costs, please indicate at booking)
The retreats do not include alcoholic beverages. If you like, you can bring them yourself.
What to take:
At booking you will receive a list with necessary things to take with you.
Bookings are handled by agency 'de Friese Vloot', acoording to their terms and conditions.
Contact and booking